User guide and best practices.
---
Drive the vehicle.
Turn key to RUN position. No need to rotate to "ignition".

Wait for Vehicle Ready indicator to illuminate.

Operate gearshift selector as you would in a standard vehicle.
Pay attention to State of Charge (SoC), estimated range, and economy. If vehicle SoC goes below 20% - Maximize your range by turning off AC/Heat, avoid rapid acceleration, and find a charging station (if range remaining is not enough to return to depot).

Maximize range
Avoid excessive rapid acceleration.
Utilize regenerative braking when possible – allow your EV to slow itself rather than
pushing the brake pedal when decelerating (WARNING: do not compromise safety – use
brakes when needed)
Limit A/C and heat use.
Turn vehicle OFF when not in use.
During drive
Charge the vehicle
Turn key to OFF position.
Wait for the vehicle to power down fully (~30 seconds)
Open charge port cover, near driver's door. Doesn't match the picture
Connect charger – must be J1772 CCS Type 1 combo charging station
Ensure that the dash indicates that vehicle is CHARGING and that the TIME REMAINING are what you expect (e.g. 6-10 hours for level 2 charge, 1-3 hours for DC Fast Charge).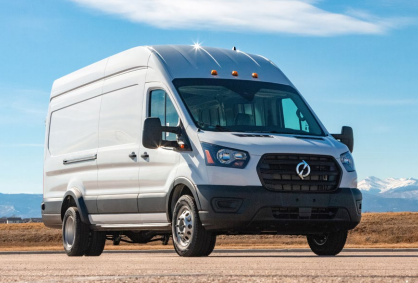 ---
Refer the following articles to learn more about how to operate your electric vehicle: