How to report any issue with your EV or charger and open a ticket through 7Gen Support Ticketing System.
All our clients are able to register and access 7Gen Customer Support Portal with a Ticketing System where you can easily create a ticket with description regarding an issue you might face.
How to access the 7Gen Customer Support System:

Steps to register:
Please follow a few simple steps below to register into 7Gen Customer Support Portal (first time login) and next time simply log in with your credentials.
STEP 1
You must click in "Register here" to complete your registration for the first time. You have to give your email address and set up a personal password. Then you will receive a confirmation email on the provided email address (verification is required).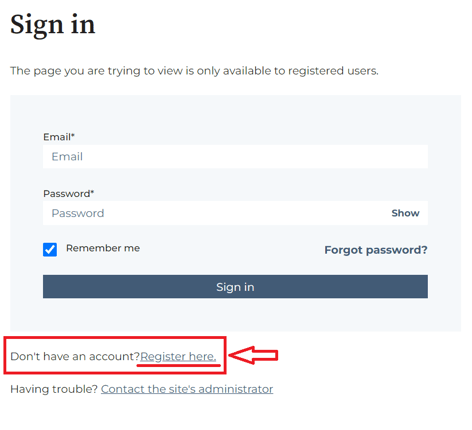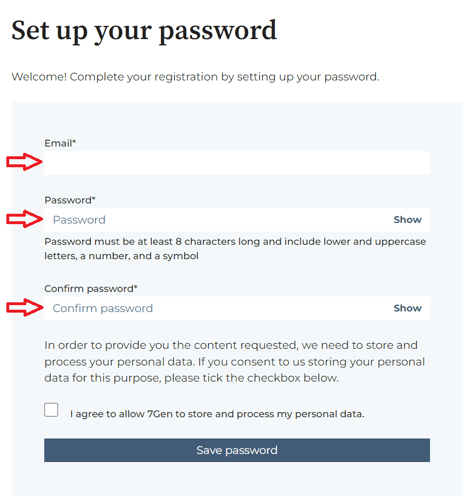 STEP 2
Once in the portal a client can file a supporting ticket by filling up a form with a few questions about their contact details, location, issue description, type of vehicle, charger OEM, etc: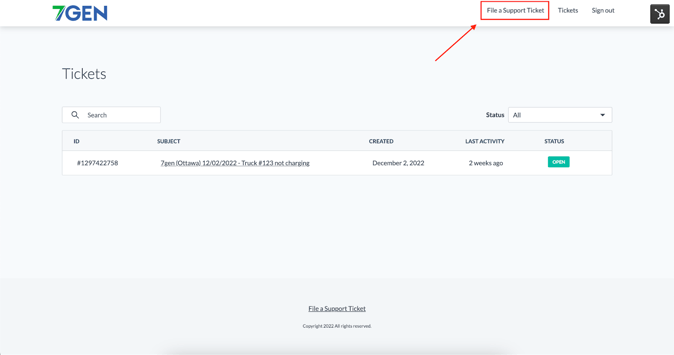 STEP 3
In addition, in the last step of the form that you have to fill in with all the data, you can also attach any photos that you consider necessary to understand the scope of the issue.
STEP 4
Once the form is submitted, the system automatically creates a ticket that will appear on the client's main page/dashboard (page refresh might be needed). An example is shown below.